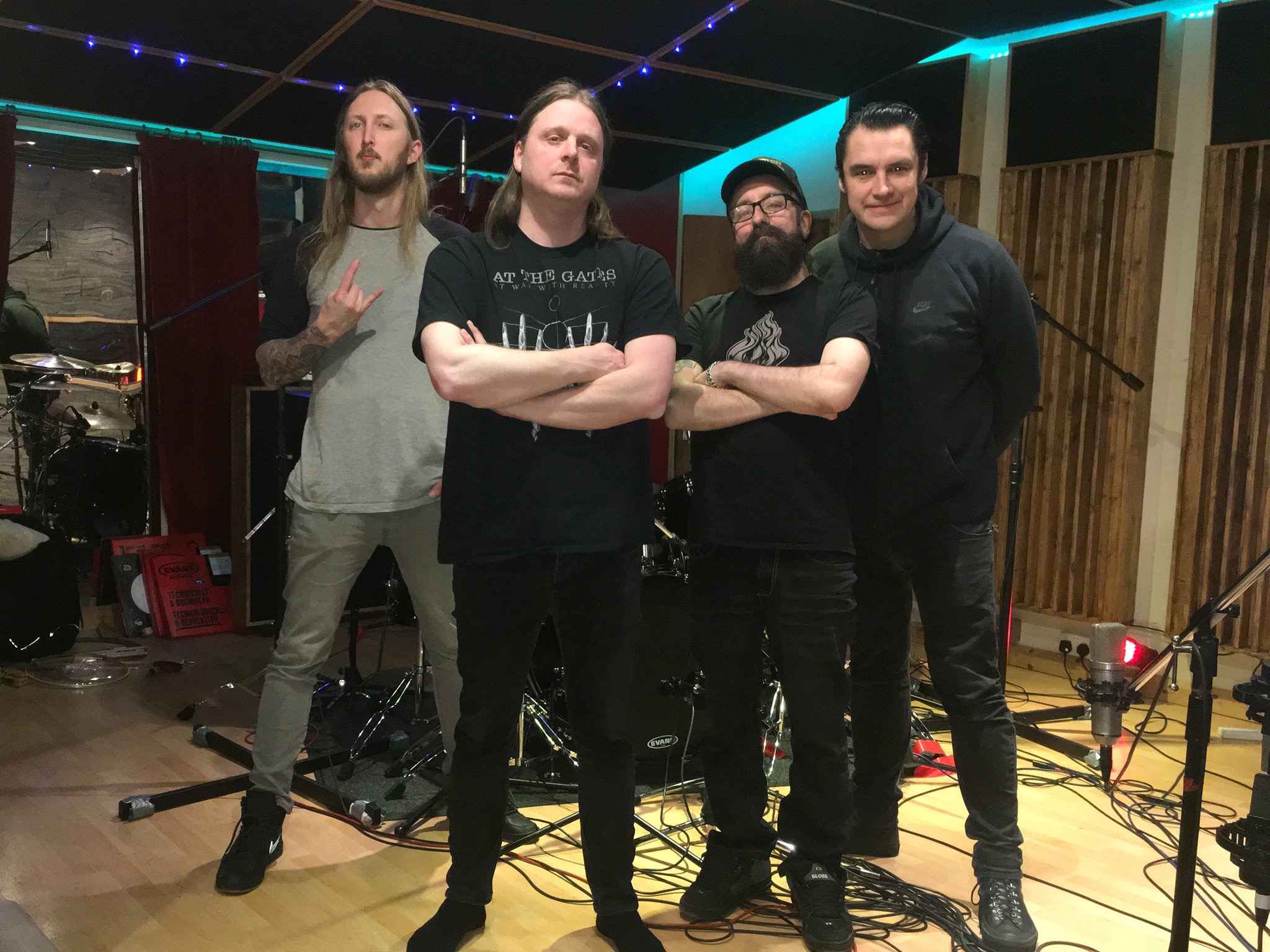 THE HAUNTED: Infos + Videoteaser zum neuen Album
Kaum von der Tour mit Meshuggah und Arcxh Enemy daheim, haben sich die schwedischen Trasher auch schon in den englischen Parlour Studios weggebunkert, um an ihrer neuen Veröffentlichung zu arbeiten.
Dort haben sie mit Produzent Russ Russell (Napalm Death, Dimmu Borgir, The Exploited) ihr neuntes Album in trockene Tücher gebracht. Das gute Stück wird "Strength In Numbers" heißen und am 25. August via Century Media veröffentlicht werden.
Gitarrist Ola Englund kommentiert: "Working on "Strength In Numbers" with Russ Russell as an engineer and producer has been an incredible experience. His attitude and positivity has helped us to truly do our best when recording. He's just a killer guy to be around! All the tracking for the album has been completed and Russ is right in the middle of mixing and mastering it. And from the early mixes I've heard, it's shaping up to be insanely heavy. No clean singing, no banjo, no pickup trucks... so fans of country music are gonna hate it, haha! Seriously: Heads are gonna roll. In a good way..."