DØDSENGEL präsentieren Album-Stream
In unserer aktuellen Ausgabe seziert Christian Wachter auf drei Seiten das neue Album der norwegischen Schwarwurzler von DØDSENGEL. Knapp zwei Wochen vor der Veröffentlichung haben sich Debemur Morti Productions und die Band nun entschlossen, das Album als Stream vorab zur Verfügung zu stellen. Das wollen wir Euch natürlich nicht vorenthalten. Am besten das Interview von Chris lesen und nebenbei die Musik hören!
"Bab Al On" ist das fünfte Album des norwegischen Duos und bietet elf schwarzmetallische Hymnen. Das Cover-Artwork stammt von Mitchell Nolte und ist als integraler Bestandteil der Lyrics und der Musik zu verstehen, wie Musiker M.A. kommentiert:
"The artwork was done by the immensely talented Mitchell Nolte, who was given free reins and access to the music, the lyrics, and our thoughts. The front cover is a glorious rendition of Babalon the Great. Other parts of the artwork depict scenes from specific parts in the initiate's journey, ones that connect deeply with Babalon in her role as initiator and iconoclast to the Men and Women of our aeon."
Hier noch die vollständige Trackliste:
01. Ad Babalonis Amorem Do Dedico Omnia Nihilo
02. In The Beginning
03. Annihilation Mantra
04. Waters Of Unravelling
05. Bursting As Boils From The Backs Of Slaves
06. The Lamb Speaks
07. Agnus Dei
08. Hour Of Contempt
09. In The Heart Of The World
10. Dies Irae
11. Abomination Gate
Das Album kann hier vorbestellt werden.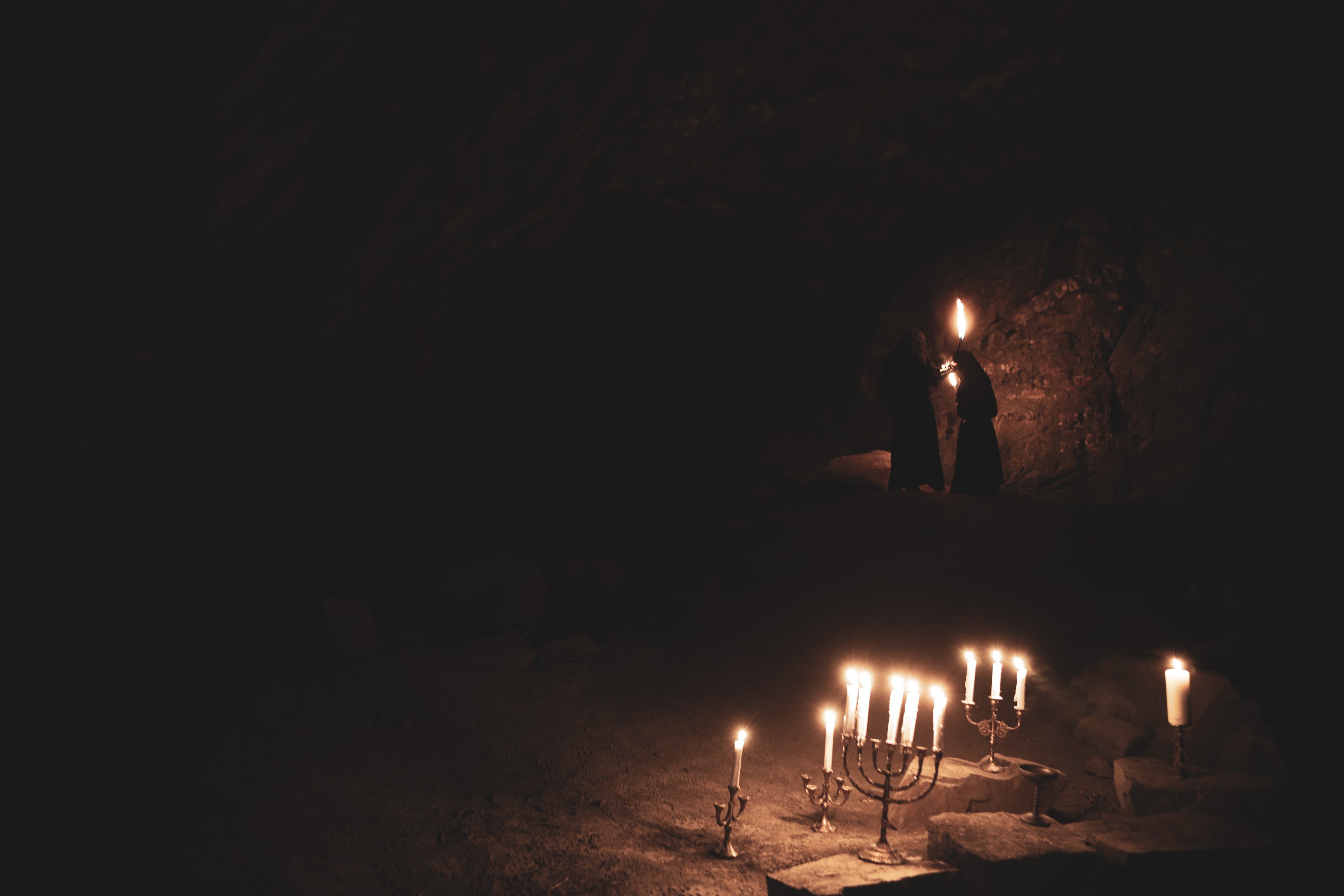 Foto von Nicolai Karlsen.