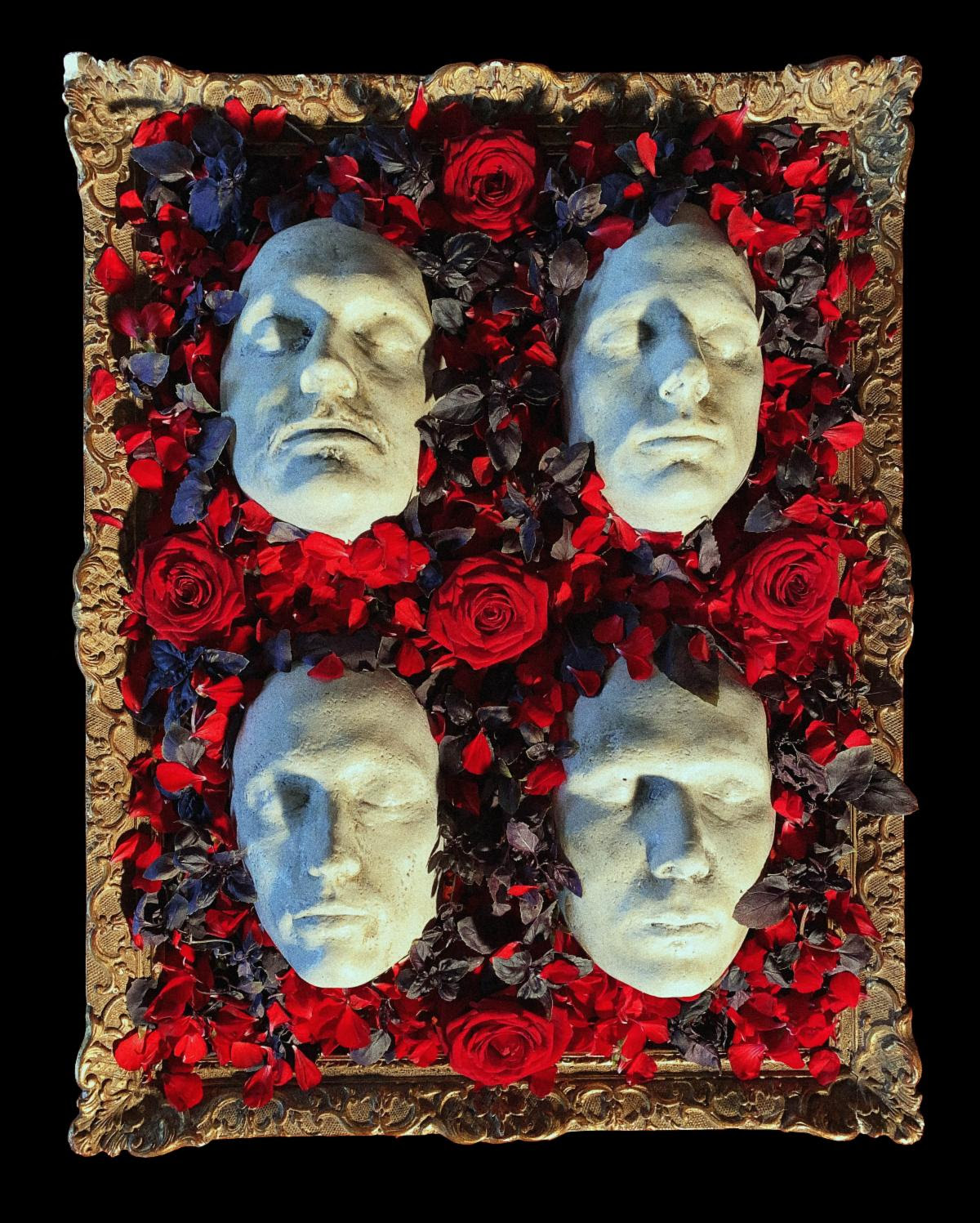 TRIBULATION veröffentlichen neuen Videoclip + Tour geschoben
Am 29. Januar erscheint die neue TRIBULATION-Scheibe "Where The Gloom Becomes Sound" via Century Media. Mit 'Leviathans' wurde nun bereits ein von Ulf Lundén produzierter Videoclip veröffentlicht.
Die Band kommentiert den neuen Song folgendermaßen: "Your first morsel to the gloom-made soundscape of our new album is something that we conjured up from the cataracts and that comes in the shape of a torrential flood, an oblation to the 'spirits of the sea and of change', to the Leviathans!"
Zudem hat die Band ihre geplante Tour mit Molassess und Bölzer später ins Jahr 2021 schieben müssen:
TRIBULATION "Where the Gloom Becomes Sound Europa 2021" tour dates
w/ BØLZER & Molassess
Sept. 17, 2021 - Copenhagen (Denmark) - Pumpehuset
Sept. 18, 2021 - Hamburg (Germany) - Gruenspan
Sept. 19, 2021 - Utrecht (The Netherlands) - De Helling
Sept. 21, 2021 - Vosselaar (Belgium) - Biebob
Sept. 22, 2021 - London (UK) - The Dome
Sept. 23, 2021 - Paris (France) - Petit Bain
Sept. 24, 2021 - Milan (Italy) - Slaughter Club
Sept. 25, 2021 - Aarburg (Switzerland) - Musigburg
Sept. 26, 2021 - Essen (Germany) - Turock
Sept. 28, 2021 - Heidelberg (Germany) - Halle 2
Sept. 29, 2021 - Munich (Germany) - Technikum
Sept. 30, 2021 - Krakow (Poland) - Kwadrat
Oct. 1, 2021 - Prague (Czech Republic) - Nova Chmelnice
Oct. 2, 2021 - Budapest (Hungary) - Barba Negra
Oct. 3, 2021 - Vienna (Austria) - Szene
Oct. 5, 2021 - Berlin (Germany) - Hole44
Oct. 6, 2021 - Malmö (Sweden) - Babel
Oct. 8, 2021 - Gothenburg (Sweden) - Valand
Oct. 9, 2021 - Oslo (Norway) - Parkteatret

TRIBULATION live 2021:
June 20, 2021 - Dessel (Belgium) - Graspop Metal Meeting
June 15-17, 2021 - Gävle (Sweden) - Gefle Metal Festival
Aug. 3-7, 2021 - Bergen (Norway) - Beyond The Gates Festival
Sept. 12, 2021 - Stockholm (Sweden) - Macken Festival
Where the Gloom Becomes Sound track-listing
1. In Remembrance
2. Hour of the Wolf
3. Leviathans
4. Dirge of a Dying Soul
5. Lethe
6. Daughter of the Djinn
7. Elementals
8. Inanna
9. Funeral Pyre
10. The Wilderness

Bonus tracks:
The Dhampir, Pt. I *
The Dhampir **
Månvisan ***

*) Bonus on Ltd. CD Mediabook, First chapter of the song
**) Bonus on Ltd. Deluxe LP Artbook, Complete version of the 18-minute song
***) Bonus on Ltd. Deluxe LP Artbook, Instrumental song