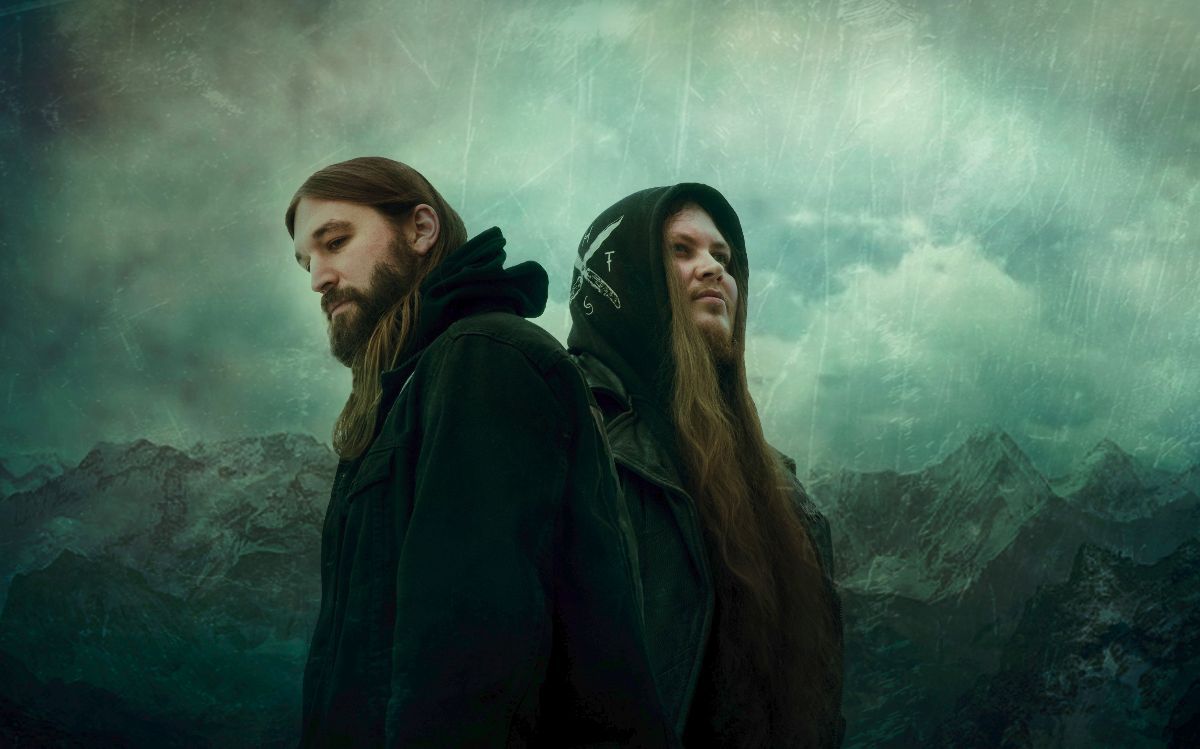 HARAKIRI FOR THE SKY: Neuer Song + Tourdates für Anfang 2021
Am 29. Januar veröffentlichen die Post-Black-Metaller ihr fünftes Album "Mӕre" via AOP Records - ein erster Song steht bereits zu eurer Begutachtung online.
Die Österreicher legen zehn neue Trcks mit einer Spielzeit von über 80 Minuten vor und haben sich zudem für Gastvocals Alcests Neige sowie die anonyme Stimme von Gaerea ins Studio geladen.
Bei dem Video zur ersten Single 'I, Pallbearer' führte Andreas J. Borsodi Regie.
Sänger und Texter J.J. kommentiert: "The new single 'I, Pallbearer' is dealing with psychological issues and in particular the bipolar disorder that not only affects myself, but also caused the suicide of many of my friends within the past years. This is not only reflected in the song title, but also concisely in this parts of the lyrics:
'One more psychosis then I am also finally done
Cause the more I sleep, the less I dream
And then at night I drink and clean my gun
It's me who should be dead, not you…'."
Momentan übt sich die Band in Optimismus und hat - neben der Release-Show am 23. Januar in Wien mit Karg und Empyrium - noch folgende Tourdates mit Schammasch und Gaerea angekündigt.
HARAKIRI FOR THE SKY
support: SCHAMMASCH + GAEREA
28.01.2021 PL Warsaw - Hydrozagadka
29.01.2021 CZ Prague - Nova Chmelnice
30.01.2021 DE Erfurt - From Hell
31.01.2021 DE Dresden - Chemiefabrik
01.02.2021 DE Kassel - Goldgrube
02.02.2021 DE Mörlenbach - Live Music Hall
04.02.2021 BE Kortrijk - De Kreun
05.02.2021 NL Arnhem - Willemeen
06.02.2021 NL Leiden - Gebr de Nobel
07.02.2021 DE Trier - Mergener Hof
08.02.2021 FR Paris - Backstage
09.02.2021 FR Toulouse - Le Rex
10.02.2021 ES Barcelona - Sala Boveda
11.02.2021 CH Martigny - Les Caves Du Manoir
12.02.2021 CH Wetzikon - Hall of Fame
13.02.2021 DE Regensburg - Airport Eventhalle
14.02.2021 AT Salzburg - Rockhouse

03.04.2021 DE Münster - Culthe Fest
17.04.2021 TK Istanbul - KadiköySahne
07.05.2021 NO Karmoy - Karmoygeddon Festival
30.07.2021 PT Vagos - Vagos Metal Fest
28.08.2021 DE Neuborn - Neuborn Open Air
Foto: Anne C. Swallow