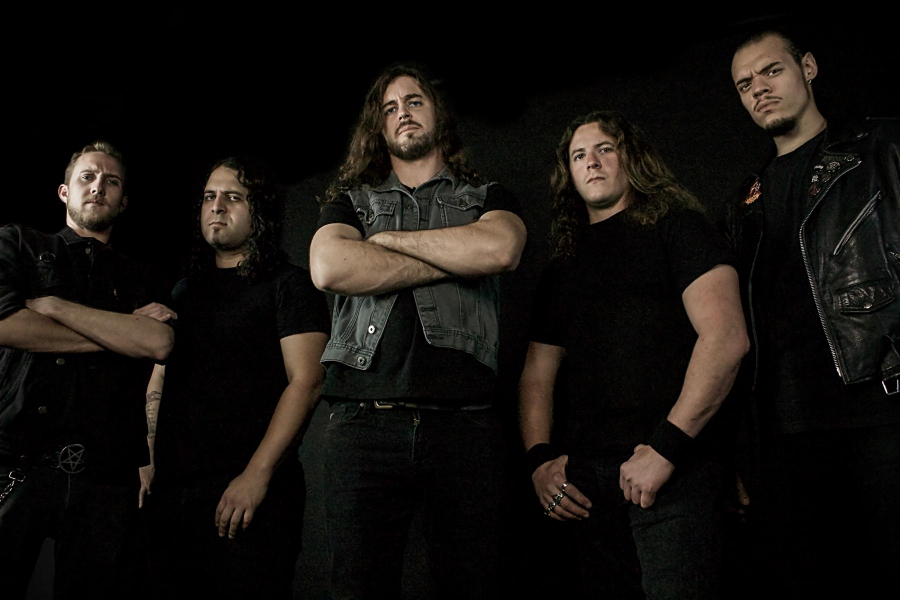 WARBRINGER: Videoclip mit neuem Song online
Am 31. März erscheint mit "Woe To The Vanquished" das fünfte Album der Ami-Thrasher über Napalm Records. Einen ersten Höreindruck gibt es bereits jetzt mit dem Clip zu 'Silhouettes', bei dem Orie McGinness (Enlighten Creative Studio) Regie geführt und Shan Dan Horen (Shadow Born Group) produziert hat.
Sänger John Kevill kommentiert den Song folgendermaßen:
"This song, the album opener, is a blazing and intense number; we wanted the album to open with pure annihilation. I had the lyric in my head and the frantic riff under the verse since the beginning of 2014, and I am very pleased that it exists as a full song now.
The idea for the song came from a particularly chilling detail found at Hiroshima and Nagasaki; when the atomic bombs went off the shadows of people whose bodies were vaporized still remain burned onto the walls and the ground where they once stood. To me, this is goddamn horrifying. I thought - "What if the souls of those dead remain trapped in the shadows?" I wanted to have the song written from a future where civilization has failed, the Earth is in ruins and the few remaining survivors live a horrible existence. The untold millions of shadows from this future, burnt into stone, look back at us in the present time and judge us for bringing about the apocalypse that, though we saw it coming, we did nothing to avoid.
The way I see it, we continue funding weaponry that keeps getting more and more devastating (search "satan-2" if you think this issue is some relic), and leadership seems on a sharp downward trend as well. Not the ingredients for a positive outcome. Remember, it only takes one mistake, once, and everything everyone has ever built, written, painted, all music, all culture, every ounce of human achievement is gone, in a single blinding flash. Like it or not, this is the world we live in today, and entering 2017 the delicate balance tips and sways more and more.
So, Happy New Year. Enjoy the time we have left, and fucking thrash. Woe to the Vanquished.
We're Ghosts!"