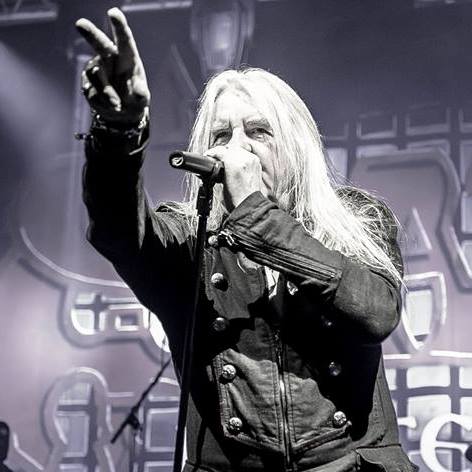 SAXON: Biff Byford hat Herz-OP gut überstanden
Nachdem SAXON letzte Woche alle Live-Termine absagen mussten, gibt es nun zum Glück gute Nachrichten. Biff meldet sich auf seiner FB-Seite aus dem Krankenhaus und hat seine Herz-OP gut überstanden.
Bei dem Pionier der NWOBHM wurde in einer Notfalloperation am Montag ein dreifacher Bypass gelegt. Auf Facebook beruhigt Biff seine Fans mit einem Foto von seinem eher kargen Krankenhaus-Frühstück und den Worten:
"Hi a cup of tea and jam and roast
T minus 5 days since operation
I'd like to thank all of you who sent love and well wishes and tons of positive vibes to me
I had an emergency triple bi pass operation on Monday morning I'll be feeling tired for a while a lot of pain management at the moment but I'm up and about for a bit everyday now it's more shuffling than walking but hey never surrender and all that id like to thank the tremendous team at york training hospital and Hull royal infirmary for making sure my journey didn't end
not really strong enough to talk a lot yet which obviously I'm not used to. I'll send you all a video when I'm home and keep you all updated on my road to recovery."
Foto & Text: https://www.facebook.com/biffsaxon747