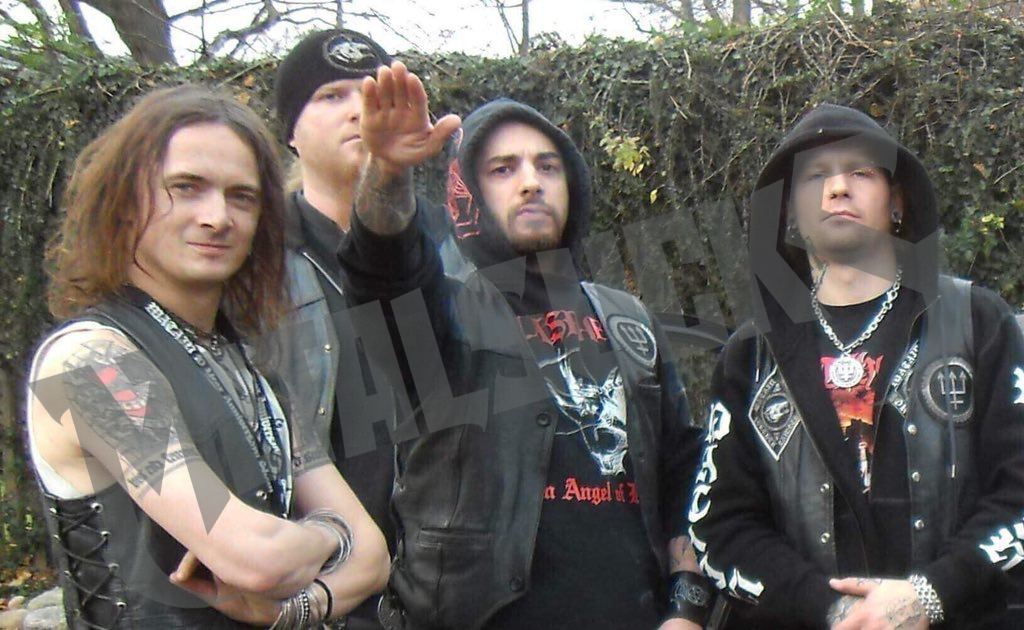 WATAIN trennen sich wegen Hitlergruß-Foto von Set Teitan
Nachdem Metalsucks.net ein Foto veröffentlicht haben, auf dem WATAIN-Live-Gitarrist Set Teitan mit Hitlergruß zu sehen ist, hat sich die Band nun offiziell von ihm verabschiedet.
Frontmann und Band-Chef Erik hat dazu folgendes Statement (ebenfalls bei http://www.metalsucks.net/2018/03/27/watain-photo-of-guitarist-giving-the-nazi-salute-surfaces-online/) von sich gegeben:
"The gesture on that picture was done in jest that's as much as we have to say about that, but to put an end to this tiresome and time-consuming nonsense the guitarist in question has decided to step aside for a period of time to avoid further hopeless discussions on the subject.
We furthermore spit upon the ill-willed ignorance of all those who maintain that Watain have any political agenda whatsoever, for 20 years we have proven otherwise and people should know better by now. Finally we would like to send a heartfelt fuck off to all who insist on feeding the mindless moral witch-hunt hysteria that is now festering on worldwide Heavy Metal culture. Hail Satan!"