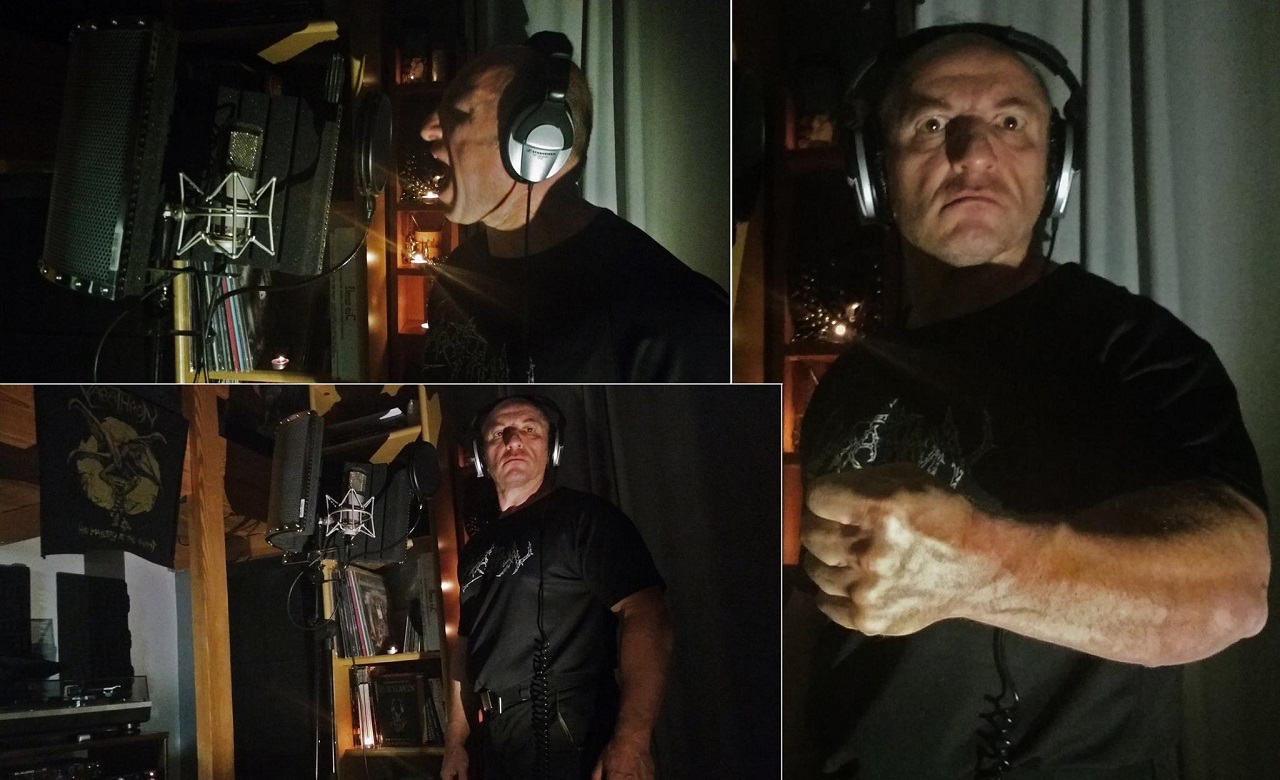 VARATHRON zeigen Studiovideo
Die griechischen Kult-Black-Metaller VARTHRONE weilen aktuell im Studio, um an ihrem sechsten Album "Patriarchs Of Evil" zu arbeiten. Um Euch schon mal in die richtige Laune zu bringen, haben sie ein Video von den Aufnahmesessions veröffentlicht.
Dabei könnte Ihr Drummer Haris bei den Schlagzeugaufnahmen im Infinite Loop Music Studio in Ioannina zusehen.
Die Band kommentiert: "We are very excited to announce that the recordings of our upcoming album "Patriarchs of Evil" have come to an end and we are already in the mixing process! Drums were recorded once again at "Infinite Loop Music Studio" in Ioannina, Greece. In the video you can see some great moments capturing Haris' performance. Rest of the recordings took place at "Crown Audio Conspiracies" along with the mixing and mastering of the album which is scheduled to be delivered to Agonia Records this December. The cover artwork is in progress by master Juanjo Castellano - well known for his amazing art and previous work with Varathron.

"Patriarchs of Evil" contains 8 tracks and we promise that it will be a true heavy, blasphemous and unique masterpiece. 2018 is our 30th year anniversary and we plan to make it really, really special!"