EXKLUSIV: NIGHTRAGE "Nauseating Oblivion"
Wir freuen uns, euch exklusiv die dritte SIngleauskopplung aus dem kommenden NIGHTRAGE-Album vorzustellen! Viel Spaß!
Single vorab sichern: https://ingrv.es/nauseating-oblivion-19m-f
Photo Credits: Fotis Benardo, Photo Edit: Dimitris Tzortzis
The metal pioneers Nightrage release the third and last single from the upcoming album. 'Nauseating Oblivion'
Greek/Swedish melodic death metal stars Nightrage have been spoiling their listeners with pure raw melodic death metal since their start year 2000. With eight albums in their discography the band made a great name all over the world. Nightrage coming up with the third and last single from the new album 'Abyss Rising'.
---
Third single 'Nauseating Oblivion' will be released November 19th via Despotz Records.
Album: 18.02.2022 NIGHTRAGE - "Abyss Rising" (Despotz Records/Rough Trade)
First 2 Singles:
---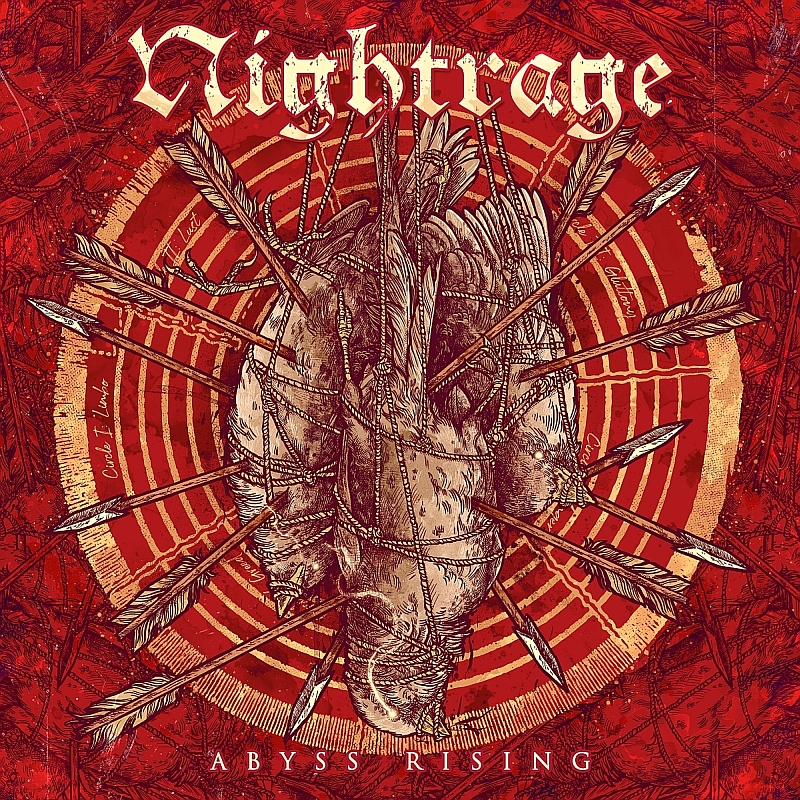 Die griechisch-, schwedische Death Metal Besetzung NIGHTRAGE veröffentlicht im 2022 ein neues Studioalbum und den finalen Teil ihrer Trilogie inspiriert von Dante's Inferno.
Diskographie:
2017 The Venomous
2019 Wolf to Man
2022 Abyss Rising
---
About the new single:
Nauseating Oblivion is a different kind of song that I and Magnus composed and has darker riffs, and ominous and eerie atmosphere. Love the fact that even if we have different ideas, we always manage to make them fit for the signature style of the band without losing our songwriting identity. We love dynamics and the riffs on the song are very sharp and melodic, plus the clean vocal break in the middle of the song, brings some Pink Floyd vibes. Ronnie's lyrics is about how we humans have destroyed not only our planet but also now is killing our own civilization. All we humans are smart enough to know this but instead of engollaging that fact and try to do anything about it, we instead put our heads in the sand ignoring it all. We let us all slip in to the sweet carefree state of oblivion at the same time as our world is falling apart around us. We reap the fruits of our own betrayal!!!! // MariosTo me, Nauseating Oblivion truly embraces what the album concept wants to portray, a wasteland, the present landscape of something that was... Something sweet that only lives in you memory to torment your soul everytime you think about what's lost, unable to escape that feeling, like the itch caused on severed limb... It's a song that has a dark and agressive feeling that is dangerous and genuine. It takes you to a place where you can release all your anger and frustration but at the same time traps you in a soft passage that reminds you how insignificant we are... Just simple note in an endless melody... I love the dynamics and how the second half of the song changes completely into a more proggy ascending guitar riffs with lots of metallic sounding drums, beutiful guitar melodies and bass arpegios... This song has everything I want in a metal track... it's the Answer to a question that you didn't know existed but now you're unable to ignore. // Franco
---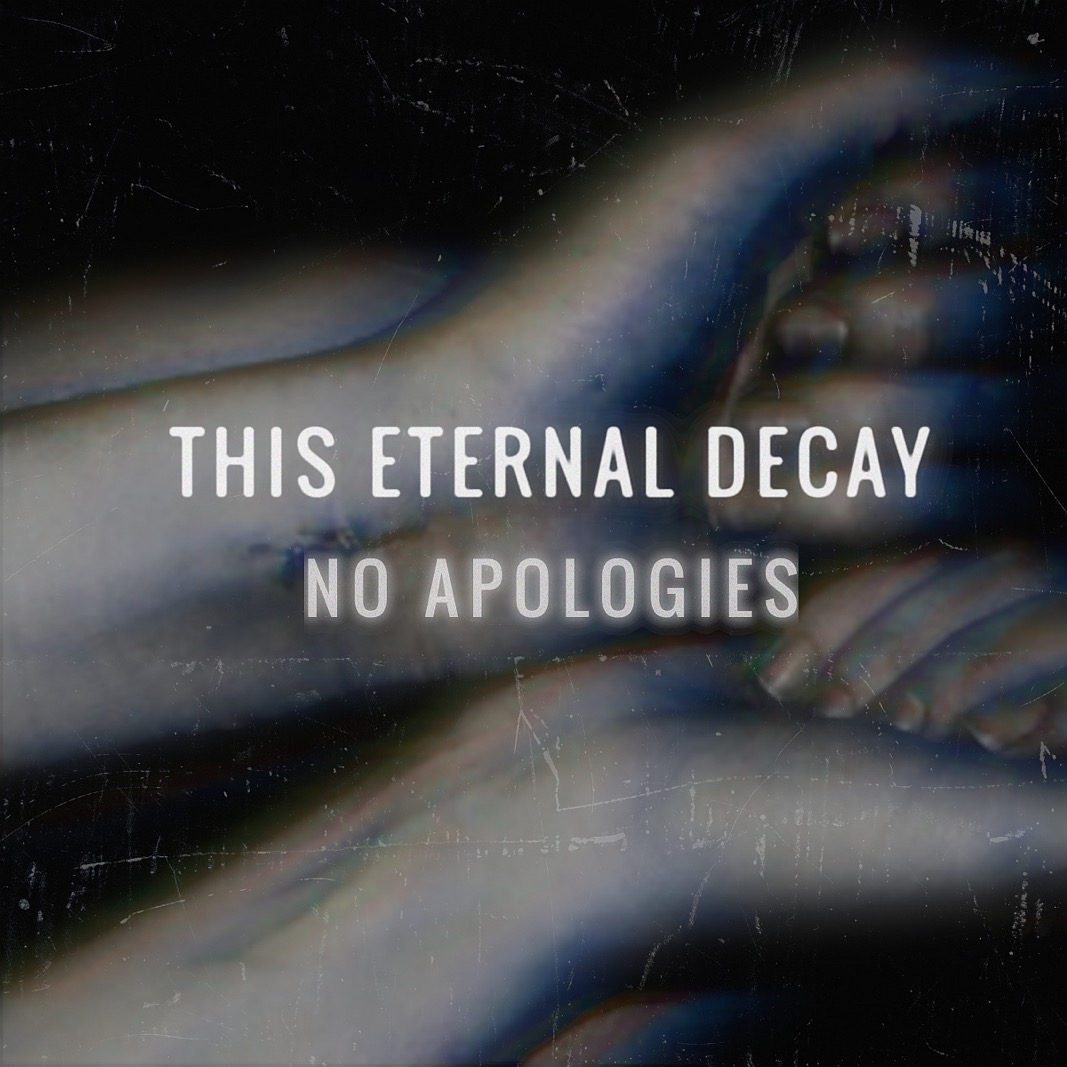 More about Nightrage
Nightrage was founded by Marios Iliopoulos and his close friend Gus G in June 2000. After put together demos in 2001 and 2002, they finally released their first full album, 'Sweet Vengeance', in 2003. It featured drummer Per Möller Jensen (The Haunted), and bassist Brice Leclercq. They also managed to acquire the services of legendary vocalist Tomas Lindberg (At the Gates) and Tom S. Englund of Evergrey fame. Their second release, 'Descent into Chaos', followed in 2005 and featured a more permanent rhythm section in the shape of Fotis Benardo (Septic Flesh, ex-Innerwish) and Henric Carlsson. With Gus G's role performing with Arch Enemy taking more and more of the talented guitarists time, Nightrage looked to a number of tour replacements to cover for him until Gus made the decision to permanently left Nightrage and focus completely on Firewind (before landing the coveted guitar spot in Ozzy Osbourne's band). Nightrage's third album, 'A New Disease Is Born', was released in 2007. Gus G. was replaced by Dragonland/Amaranthe guitarist Olof Mörck. In keeping with the band's revolving door of members, 2007 also saw Antony Hämäläinen, bassist Anders Hammer, and drummer Johan Nunez (Firewind, Kamelot) join the band in the summer of 2007. Their fourth album, 'Wearing a Martyr's Crown', was recorded, produced, and mixed by Fredrik Nordström at Studio Fredman. Several tracks from the album, namely, 'A Grim Struggle', 'Collision of Fate', 'Shed the Blood', and 'Wearing a Martyr's Crown' were made available as downloadable content for the Rock Band video game series on Xbox. On 30 June 2011 'A Grim Struggle' was made available for download on the PlayStation 3 console. 2011's 'Insidious' once again featured Tomas Lindberg and Tom Englund on vocals, along with guest appearances from Gus G, Apollo Papathanasio (Firewind, Spiritual Beggars) and John K. Starting on 9 October 2011, the band supported the new album on a tour of North America, joining Firewind and Arsis, titled 'Frets Of Fury'.In 2013, Antony Hämäläinen and Johan Nunez officially left the band to pursue other musical ventures. Ronnie Nyman was recruited to replace Hämäläinen on vocals. With Nyman, the band released their sixth studio album, 'The Puritan', in 2015. 2017 saw the release of album number seven, 'The Venomous'. With yet more changes in the band (Magnus Söderman (guitars) and Lawrence Dinamarca (drums) completing the line-up) the album won wide spread critical acclaim. 2019's 'Wolf to Man' featured another shift in personnel with a new rhythm section arriving (Francisco Escalona, Bass and drummer Dino George Stamoglou) but the core of the band stayed the same. The resulting album was widely acclaimed as one of the band's best. In 2022, Nightrage is back with their tenth album 'Abyss Rising' - it's incisive, it's brutal, it's uncompromising and unforgettable.
---
D I S C O V E R:
Spotify | Facebook | Bandcamp | Youtube