21 - CMM MARKETING
CMM MARKETING haben für heute ein extrem tolles Vinyl-, CD und DVD-Package geschnürt!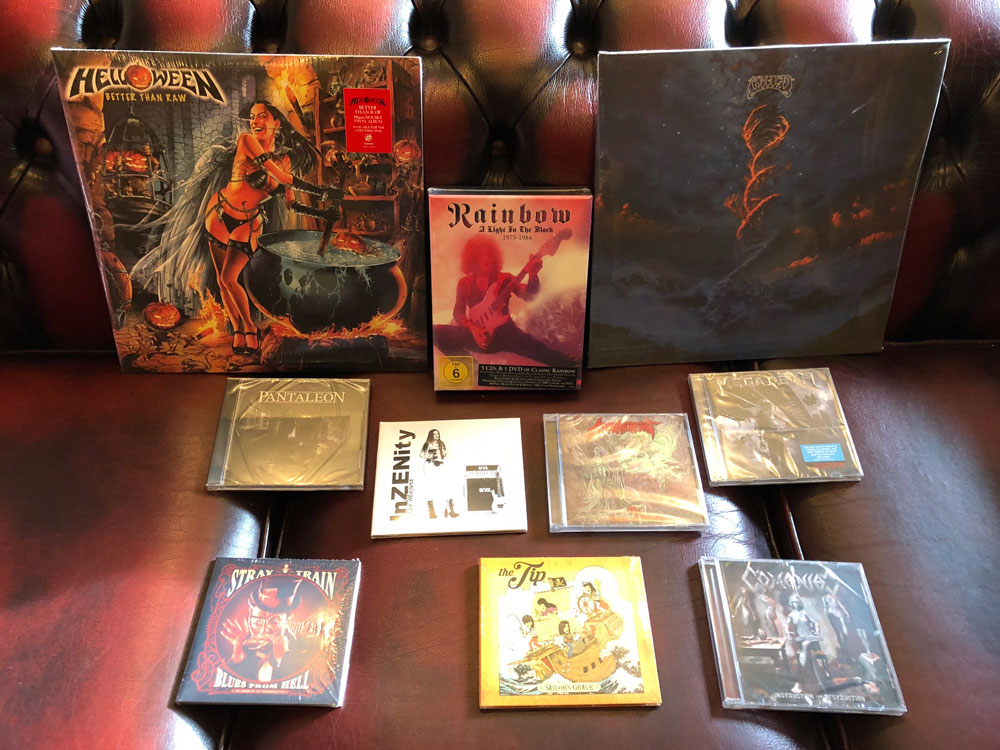 Mit dabei sind:
HELLOWEEN "Better than Raw" 2LP-Re-Release

---
CHILD "Blueside" Gatefold LP

---
RAINBOW "A Light in the Black" 5CD + 1 DVD Bockset

---
MEGADETH "Dystopia" CD

---
ASSIMILATION "The Laws of Power" CD

---
PANTALEON "Virus" CD

---
JEN MAJURA "InZENity" CD-Digi

---
COMANIAC "Instruction for Destruction" CD

---
STRAY TRAIN "Blues From Hell" CD-Digi

---
THE TIP "Sailor's Grave" CD-Digi

---
Um an der Verlosung teilzunehmen sendet ihr eine Mail mit dem Betreff "XMass 21 - CMM MARKETING" und euren gesammelten Adressdaten an
This email address is being protected from spambots. You need JavaScript enabled to view it.
Darüber hinaus ist es Voraussetzung, um im Lostopf zu landen, dass ihr den Verlosungsbeitrag auf unserer FB Seite liked und teilt!
Die Verlosung läuft bis 31.12.2017 - Mehrfachteilnahmen und Fake-Mailadressen werden ausgefiltert - der Rechtsweg ist wie immer ausgeschlossen!