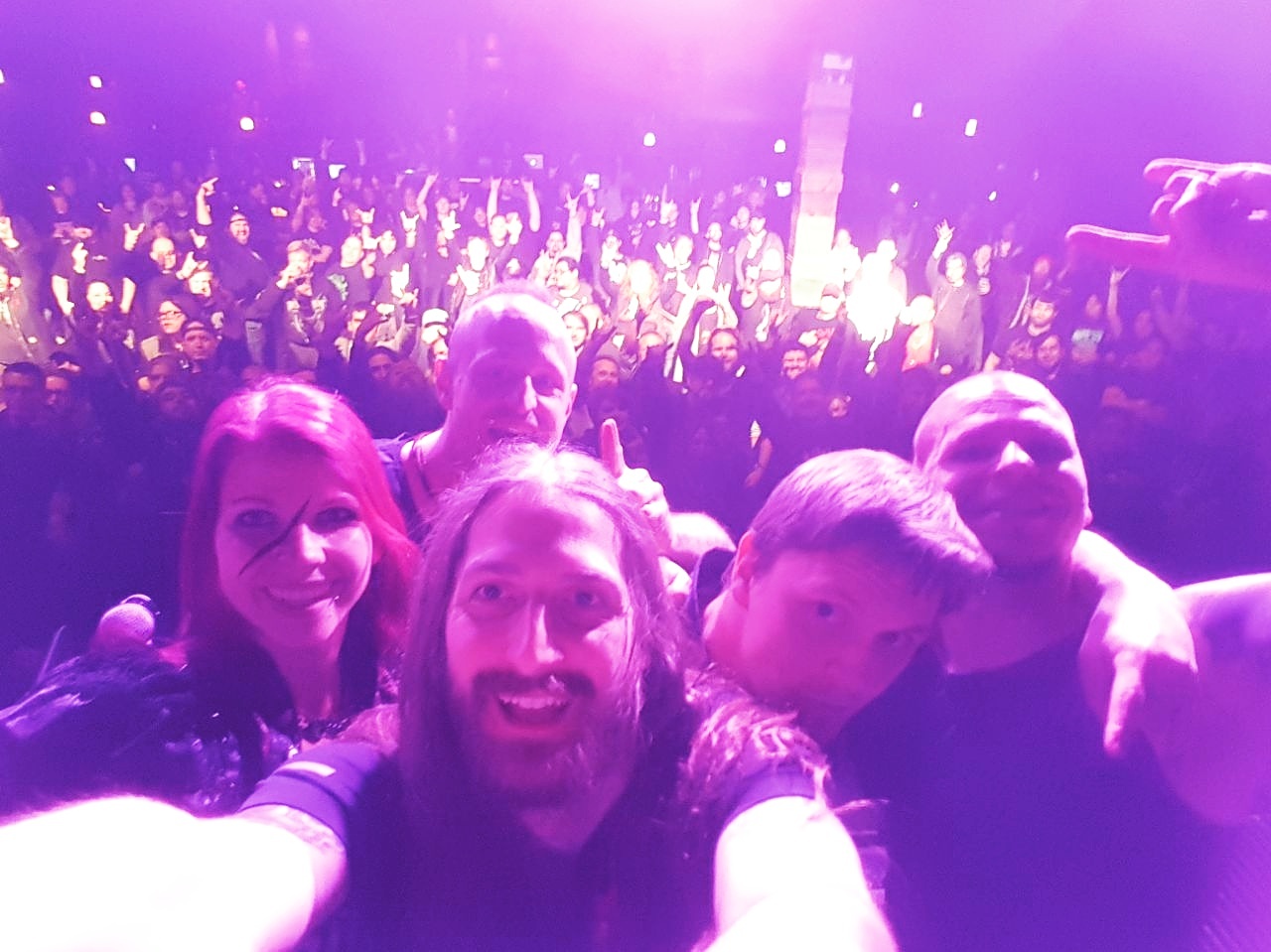 DYING GORGEOUS LIES TOUR DIARY - DAY 5 / CHICAGO - CONCORD MUSIC HALL
Kulturschock hält an... zwischen Horrorclowns und einer Maßkrug-Torte gewöhnen wir uns langsam an die USA... Frei nach dem Motto: Hier gibt es nichts, was es nicht gibt.
Wir verbringen den Morgen in der Autowerkstatt, dem Waschsalon und Dunkin Donuts - Home of the creepiest birthday cake ever in Form eines Horrorclowns, Stephen King hätte seine wahre Freude gehabt. Auch auf andere Anlässe ist man z.B. mit der Bierkrugtorte zum Vatertag bestens vorbereitet. Der Zuckergehalt würde einen deutschen Magen vermutlich innerhalb von Sekunden in seine Bestandteile zersetzen, aber hey...
Es geht zur Venue, der Backstagebereich ist genial,wir sitzen mit den anderen Bands zusammen und warten auf den Soundcheck. Dann geht es endlich los. Die Bude ist rappelvoll und das Publikum bereit und hungrig - genau wie wir auch. Die Show ist viel zu schnell zu Ende.
SakFat als unser Neuer hat sich nahtlos ins Team eingefügt, auch das Niveaulimbo stellt für ihn keine Herausforderung dar. Wir haben extra für ihn eine Flachwitzkasse eingeführt. Aber Spaß beiseite, auch auf der Bühne geht er ab, als wäre er schon immer Teil der Band gewesen.
Nach einem kurzen (na ja...) Absacker im Sepultura-Tourbus geht's dann ins Hotel. Es ist spät geworden...
Morgen gehts nach Minneapolis (Home of the Purple Rain).