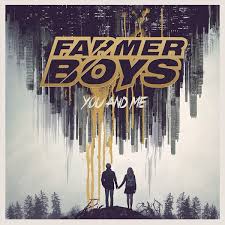 FARMER BOYS "You And Me"
Das Comeback des Jahres dürfte wohl jenes der FARMER BOYS sein, definitiv. Nach dem vierten Album "The Other Side" von 2004 war Schluss für die Band, die wohl so etwas wie ein kleines Stück Musikgeschichte geschrieben hat. Jedes der Mitglieder ging darauf seiner Wege. Und ja, es gibt sie wieder! Als Vorgeschmack auf ein kommendes neues Album kommt erst mal die EP "You And Me". Die FARMER BOYS zeigen darauf, dass sie nichts verlernt haben, ganz im Gegenteil. 'You And Me' ist eine Hymne, die zu den ganz großen Tracks der Bandgeschichten gehört. 'Revolt' macht ebenso ordentlich Dampf und lässt auf weitere Heldentaten hoffen. Die Melodien sind bärenstark, und Matze ist wie gewohnt fantastisch. Die Freude wächst, man darf gespannt sein.
Bewertung: 14
Spielzeit: 11:40 Min.
Tracks: 3
Label: Eat The Beat Music
Band-Webseite: http://farmerboysmusic.com
Tracklist:
1. Emperor
2. You And Me
3. Revolt
Line-Up:
Matthias Sayer- Vocals
Alex Scholpp- Guitars
Ralf Botzenhart- Bass
Richard Due- Keyboards
Timm Schreiner- Drums