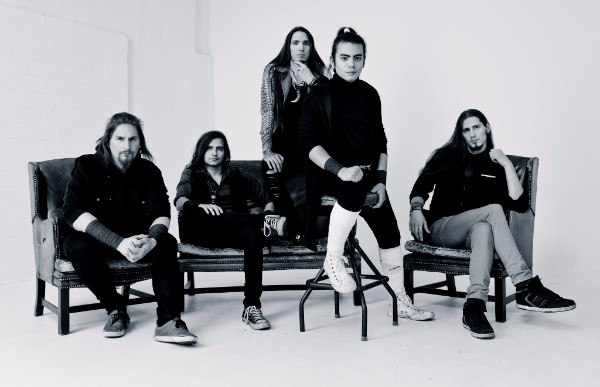 ALPHA TIGER: Videoclip zu neuer Single
Die deutsche Metal-Band ALPHA TIGER hat eine neue Single und das dazugehörige Video zu 'Comatose' veröffentlicht. Der Track stammt vom kommenden Studioalbum "Alpha Tiger".

Gitarrist Peter Langforth: "Is it just me or is the world completely out of mind?". In einer Zeit in der Smartphones den Alltag dominieren, stellt sich mir diese Frage leider immer häufiger. Wir haben uns dem Thema mit einem Augenzwinkern angenommen und uns die Frage gestellt, wie die Leute wohl vor über einhundert Jahren darauf reagiert hätten. Der Song 'Comatose' bildet das musikalische Brückenstück zwischen unserem dritten Album iDentity und der neuen Scheibe und spiegelt somit eher die traditionelle Seite des Albums wieder. Wir wünschen Euch viel Spaß mit dem Clip!"
Das Album erscheint am 25. August.
Tracklist:
1. Road To Vega 02:05
2. Comatose 05:09
3. Feather In The Wind 05:35
4. Singularity 04:20
5. Aurora 04:56
6. To Wear A Crown 04:57
7. Vice 04:40
8. Welcome To Devil's Town 05:44
9. My Dear Old Friend 05:56
10. If The Sun Refused To Shine 05:53
11. The Last Encore 04:54