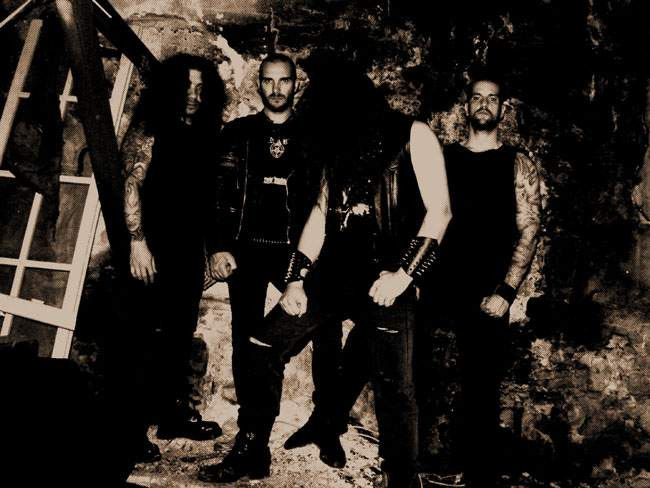 PARTY.SAN OPEN AIR: 3 weitere Bands bestätigt
Das Party.San Open Air plant weiter emsig am 2018er Billing und hat heute drei weitere Neuzugänge verkündet.
Eine echte Undergroundperle: Die Franzosen SKELETHAL stehen mit einem Bein im Black Metal und mit dem anderen im Death Metal. Ultraschwere, ultratiefe und ultraböse Sounds und Vibes, markerschütternde Barbarei direkt aus der Gruft! Sollten wir 2018 ein Party.San Metal Open Air bei sommerlichem Wetter erleben, wird die Sonne spätestens bei dieser Band verschwinden. Garantiert!
NAILS kommen! Powerviolence der brutalsten Sorte! Die Kalifornier ballern eine obskure, derbe Mischung aus Grindcore, Crust, Punk und Metal – und werden vor allem dem stilistisch offenen Teil unseres Publikums eine hochinteressante Vorstellung abliefern.
Nicht nur die mit Abstand beste griechische Death Metal-Band, sondern generell einer der stärksten Genre-Vertreter der Gegenwart: DEAD CONGREGATION (Foto) frönen voluminösem, schwerem Todesblei amerikanischer Machart und haben mit dem 2014er Album "Promulgation Of The Fall" ein absolutes Referenzwerk vorgelegt.